What is All-on-4™?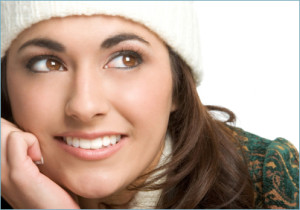 All-on-4 is the name of an efficient and effective technique, where 4 dental implants in the maxilla or mandible support a fixed full-arch prosthesis. All-on-4 is a long-term, secure and definitive solution, thanks to a strong and firm anchorage, thereby providing a more natural smile.
Because only four implants are needed, treatment time is shortened. All-on-4 ensures stability in the bone which helps to avoid further operations, such as bone graft. After placing the implants your dentist can put in a temporary denture, so inconveniences caused by edentulousness are prevented.
These teeth resemble natural ones in their looks and their functionalities as well; you can use them immediately after the surgery. After a few weeks' healing time, your dentist will place the permanent bridge, which can be attached or removable.
Finally, meals can be enjoyed once again, you can appreciate to chew and taste food. And last but not least, you can return to your original lifestyle.
/Resource: Nobel Biocare/