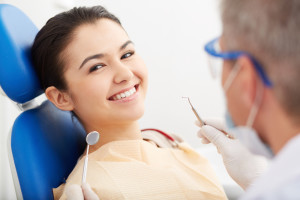 Our employees are aware that dental treatments are a nightmare for most people. For this reason our primary goal is to  provide our patients painless treatment with empathy in a pleasant environment.
We offer our adult patients the best materials and the latest technology. At the surgery state-of-the-art panoramic and intraoral X-ray machines are available so we can assess the state of your teeth in a couple of minutes.
Our highly qualified and experienced dentists cooperate with you and work according to your requests.