Dr Marius Fischer
Senior Dentist, Head of Clinic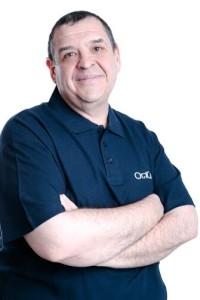 As the head of the Oral Care Clinic, I feel responsible for our staff and our patients as well. It is important to create an agreeable, homey atmosphere, where people are willing to come either to work or for treatment.
After graduating I practised in several countries (Norway, Israel and Romania) as a head dentist. With 25 years of experience I founded Oral Care Clinic in Budapest. I also practise in Oslo every other week. My primary goal is to ensure our anxious patients a painless treatment.
.
Dr Attila Nagy
Specialist in oral surgery
After graduating from the School of Medicine and the School of Dentistry, I've worked as an oral and maxillofacial surgeon to make use of my knowledge and 18 years of experience for the sake of my patients. I attended several national and international congresses to adopt and use the most up-to-date methods. I work for several private clinics to extract wisdom teeth, remove dental cysts and handle different techniques for implants and osteoplasty. I also encounter cases of facial fractures and tumours at the hospital. I make an effort to provide accurate work and the best possible outcome in a civilised and painless way.
.
Dr. Gabor Görög
My name is Gabor Görög. After I finished dentistry in 2009, I also made an exam in oral surgery in 2012. I have been doing implantology since 2010, but besides this I also work as a general dentist. I have worked in several dentistrys and hospitals incuding the hungaryan military hospital. Working in Oralcare gives me the possibility to do big things in short periods.
In my praxis I saw lots of cases, that were turned away by my collegues, but very often I could give them a solution, so I try to be always up-to date in the newest procedures, and give my patients the best there is.
Angella Sauer
Dental nurse and dental hygienist
Apart from working as a dental nurse, I find educating our patients about dental hygiene and preventative treatment important.
As a hygienist, I meet patients from different age groups in the dental chair to pass over knowledge of oral care. Each group has its special needs as far as oral hygiene is concerned, but maintaining a healthy mouth is equally important at every age.
The biggest success is a smile at the end of treatment!
.
.
Anita Mengyán
Manager, dental nurse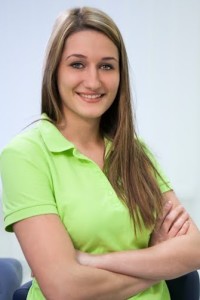 I first graduated as a dental technician then as a dental nurse in Debrecen. I assist both in operative and general dental treatments, and I am also the one who does the administrative work at the Clinic. Using my former education as a technician, I try to help our patients choose the appropriate colour or shape of teeth.
My aim is to build up our patients' confidence and relieve them of their fears so that they know they are in good hands.